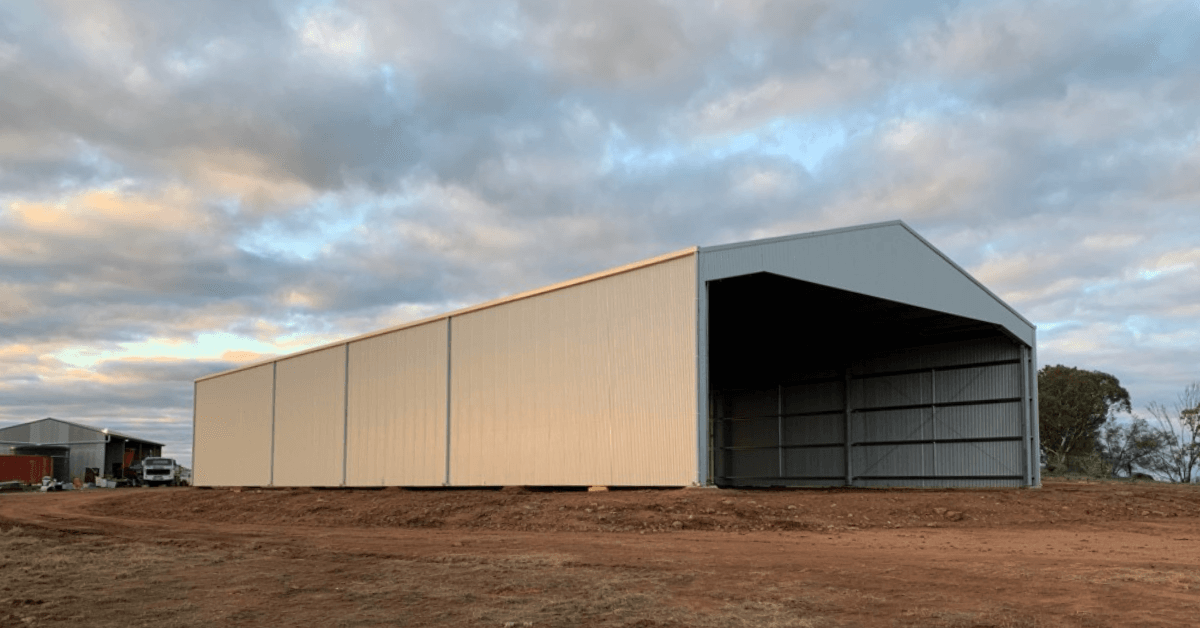 Whether you're looking to cut down costs or stay within an existing budget, finding the money for something like a new farm shed can be challenging. There's always more urgent expenses that seem to appear and a new shed is a big investment that many farmers will choose to put off until 'the time is right'.

While a farm shed can seem like a big purchase, a quality structure will more than pay off in the long-run and will bring you years of use. So is there a way to save some money when purchasing a new farm shed, and still end up with a structure that's high quality?
From erecting the shed yourself to planning ahead, we've highlighted some simple things that you can do when buying a new farm shed that can help to keep the budget in check! Read on to find out more.
Plan for now, and the future
One of the easiest things that you can do when it comes to buying a new farm shed is some careful planning. This is something that's all too easy to be overlooked when purchasing a shed and if not done at the outset, it could end up costing you thousands in the future.

It's easy enough to think of what you will be using a shed for now, but what about 10 or 20 years down the track? Will that same shed still be able to serve you well, and meet your basic requirements? Take a hay shed for example, if you don't consider how much hay you could be harvesting in years to come, how will you know if your new shed will have enough storage space? Is there anything else that you may need to store in your hay shed, such as machinery and equipment? Will you have enough space for this?
While planning is key, there are some steel sheds that can be manufactured in a way that allows them to be extended at a later date. An ABC structural steel shed for example can be added on to, to provide more space should you need it. Extending an ABC shed is easily done and can be in the form of a roof-only extension to add more bays for storage, or even an awning off to the side.

Carefully considering just how you will use a farm shed now and in the future, will ensure that you have a new shed that's fit for purpose.
Talk to the professionals
While this is something that will evidently cost you money, engaging with a professional shed building company can help you to get underway with the process of building a shed quicker which will save you time. As the saying goes – 'time is money'!

Having professionals on board who can guide you through the process of buying a new shed means that you don't have to do any of the tricky back-and-forth work like liaising with local councils to see what consents you may need. They'll handle the entire process for you and will make sure any required paperwork is completed on time so that there's no delays when it comes to constructing your new shed.

Not having the right consents in place can prove costly and could result in fines from your local council, they could also request that the shed be taken down too. Working with professional shed experts will make sure you get things right the first time.
Erect the shed yourself
As another way to cut down costs, many farmers choose to erect the shed themselves when the time comes to it. While you will still need people to help you and possibly a crane or two, some farmers find that they can save some money by doing things this way, as they don't have to factor in external contractor costs to their budget.
While doing it yourself may end up taking some more time, it's likely to save you a bit of money. In saying this, it's always best to get a quote from the company that will be manufacturing your shed to see how much extra you would need to pay, if they were to erect the shed too. Many farm shed manufacturers have a permanent set of contractors on the books to help with erecting sheds so they can offer a decent price that's not going to blow out the budget.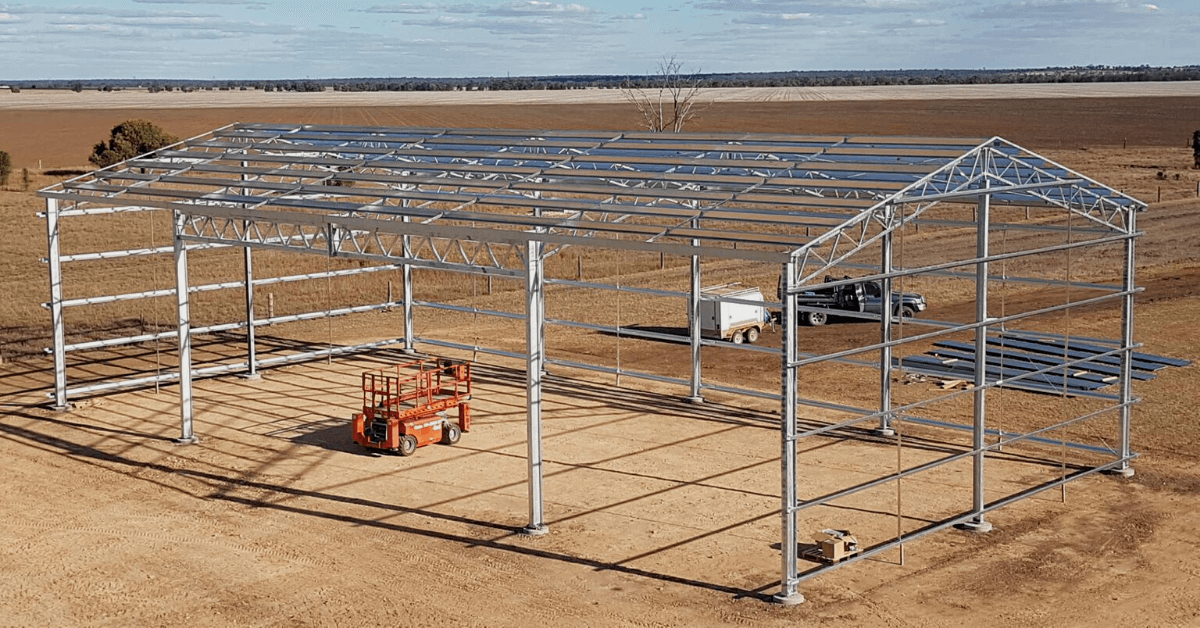 An ABC farm shed can be easily constructed yourself, or we can do it for you!
Utilise the instant asset write-off
As you may already be aware, the Australian Government has increased the instant asset write-off threshold from $30,000 to $150,000. This new threshold is available until the 31st of December 2020 and can be used for new or second‑hand assets first used, or installed ready for use, in this timeframe.

So what does this mean for farmers? Farmers rely on machinery, equipment and on-site storage solutions like farm sheds for day-to-day operations so the increase to the instant asset write-off is great news, and another good way to save on expenses!

Under the instant asset write-off eligible businesses can:
Immediately write-off the cost of each asset, as long as the cost is less than the threshold.

Claim a tax deduction for the business portion of the asset cost, in the year the asset is first used or installed ready for use.

This means that eligible farming businesses can still spend what they need to on new machinery and equipment, without having to worry about cashflow.

You can learn more about the instant asset write-off here.
How much you could save
Wondering just how much you could save if you take advantage of the instant asset write-off? We've provided an example below, detailing how this could benefit your business.*
Farmer Joe has a Net Profit (NP) of $500,000. Standard company tax is 30% which means tax payable would normally be $150,000. If Joe purchases a shed for $150,000 and writes it all off, his tax would reduce to $105,000, saving him $45,000 in one year ($350K NP).

Likewise, if Joe made a loss of $100,000 for the Financial Year, his standard tax return would be $30,000. However, if he bought a shed for $150,000 this would make Joe's loss $250,000 and in turn would increase his refund to $75,000 (an extra $45K)!
View more examples of how much you could save here.
Take advantage of the instant asset write-off for a new farm shed
The increase to the instant asset write-off is only available until the end of the year so now's the time to start planning a new farm shed, in order to take advantage of this fantastic incentive!

Our range of structural steel farm sheds are built to last and with a 25 year "you're covered" guarantee, you'll know that you're investing in a quality structure. If you're looking to use the instant asset write-off to purchase a new farm shed then we would encourage you to request a quote, so that you don't miss the deadline. If you'd like more information on how you can make the instant asset write-off work for you and your business, then simply get in touch and we'd be happy to help!

Interested in learning more about the ABC Sheds range of farm sheds? View our range in the free brochure.
*Note that this is an example only and how much you could save on a shed will depend on your particular circumstances and how much you choose to spend. We always advise that you speak to your tax accountant first.