Over the past year we've had the pleasure of working on some amazing shed projects across Australia and we thought we'd share a few of them with you. If you're looking for ideas for your current or future shed then we've got you covered!

We asked a few members of the ABC Sheds team to provide their favourite projects so you can get some inspiration. From 5-stand shearing sheds to roof-only hay sheds, there were a bunch of sheds that really stood out to the team. Find out about our favourite 2019 shed projects below!

Shed Project: David Davidson
I would say David Davidson's latest shed was pretty outstanding – this was a 24m x21m x6m roof-only hay shed.

The client knew that rain was coming and needed to provide cover for hay in the paddock. The thing that made this project stand out from the rest is that we were able to bring everything together and swing erectors over from another job, to get the shed up in just a couple of days. The client got the hay undercover just in time before the rain came.

This project is also one to remember as the client would've saved thousands in having to replace hay if it were to get drenched from the rain.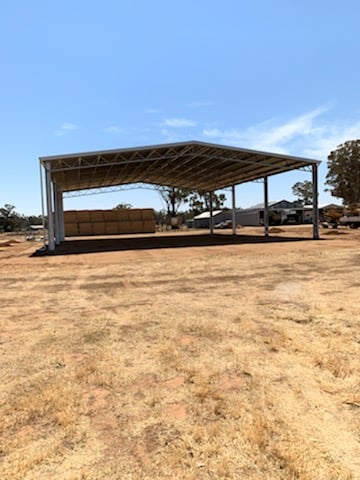 Shed Project: Darren Price
My favourite project of 2019 was a 24m x 28m 5-stand shearing shed, built in conjunction with ProWay near Boorowa, NSW.

The reason I enjoyed working on this project was due to the complexity of the design as the shed needed to meet livestock handling requirements. It was great to visit the site once the shed was erected, to see the end result and shearing in full swing. Seeing smiles from all crew on-site showing appreciation of the new facility was very rewarding.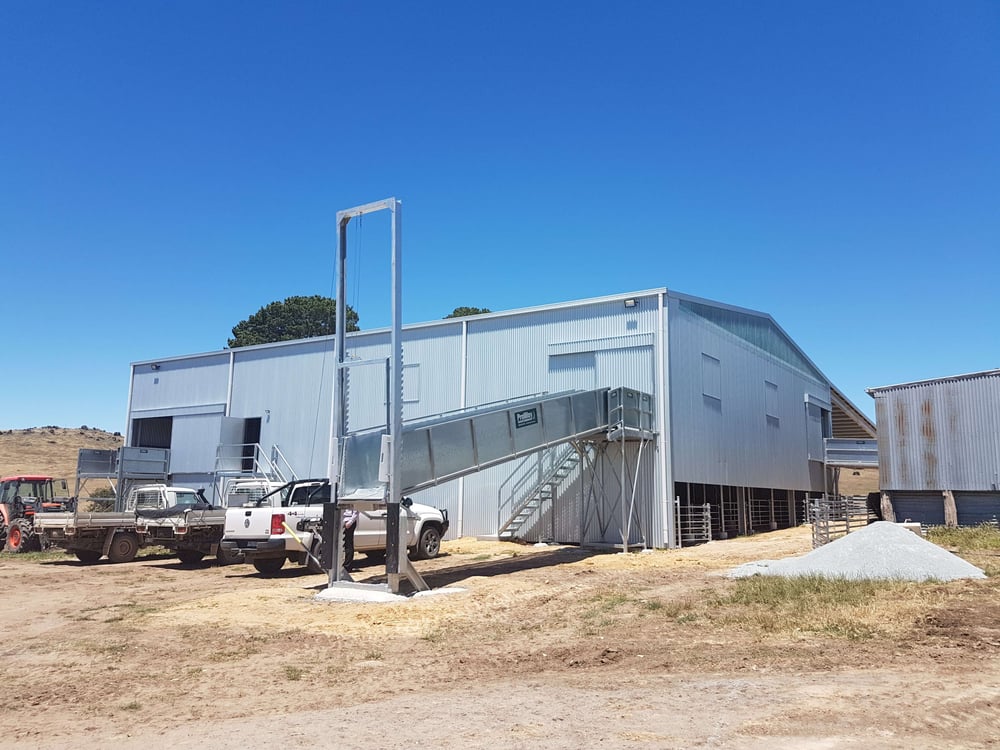 Shed Project: Andrew Blair
The shed we supplied for Andrew Blair was the project that stood out to me the most in 2019. This was a stand out as it was the first turnkey shed project ABC Sheds had ever done. If you aren't sure what we mean by 'turnkey' – the shed was completely custom built for the clients needs and we were able to oversee all aspects of the project.

This was a great project to be involved in as it meant having to organise all required contractors. The entire process from start to finish was simple, easy and convenient for the client.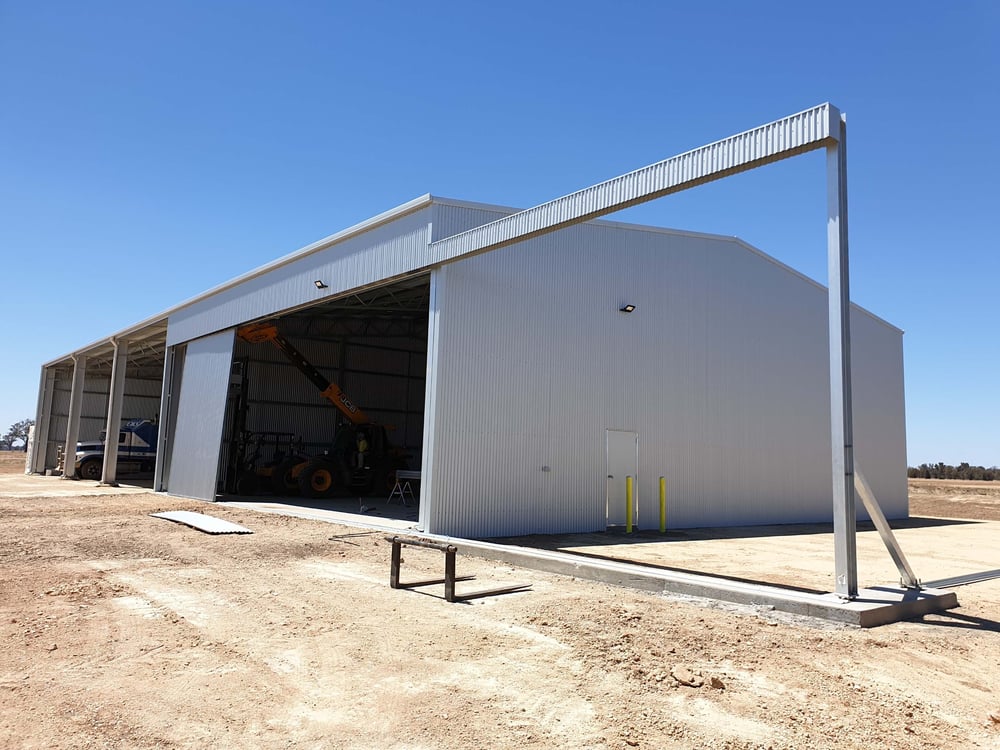 Shed Project: Garry Murray
My favourite project from this year has to be Garry Murray's hay shed. 80m x 21m x 6m, this hay shed also features an 8m awning off the back wall.

Amid dust storms and high temperatures of over 40 degrees we still managed to erect the shed in record time. The frames went up in five days and cladding and plumbing in six. Earthworks and pad preparation were also excellent making it easy to get the piers done in just two days.

With such a quick turnaround we exceeded the client's expectations with the shed completed one week ahead of schedule.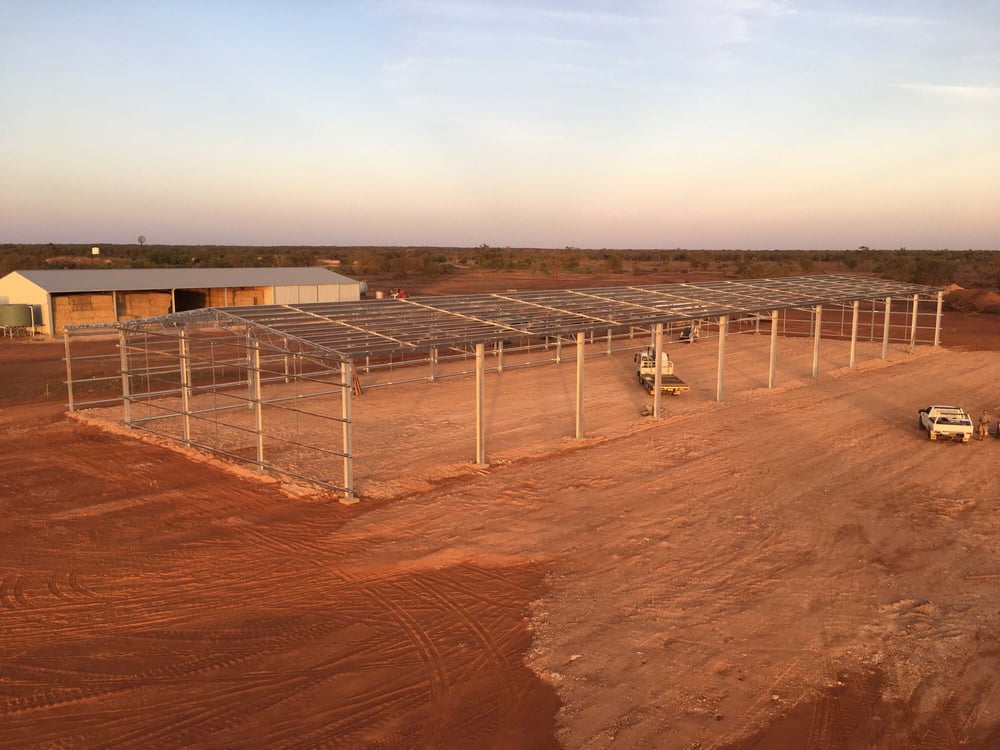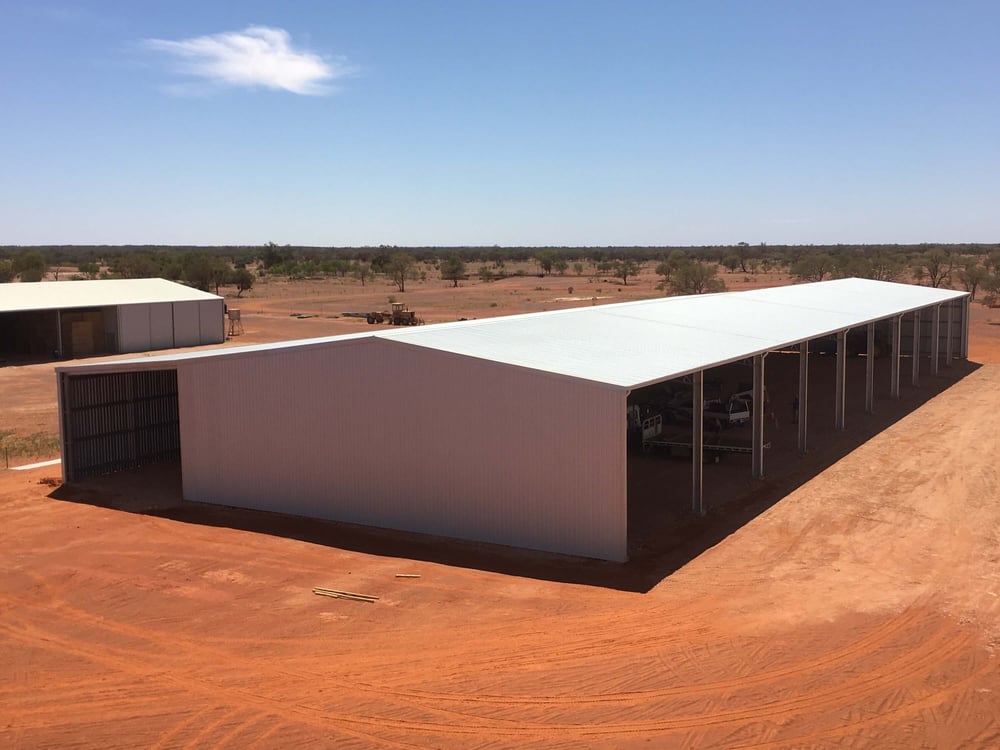 Shed Project: AMBOS
The AMBOS project was a highlight of 2019 for me. AMBOS manufacture grain-based, mineral-based, and fibre-based diets for ruminant and monogastric animal feeding industries, and for domestic farm animals. The industrial shed we supplied was a part of a massive expansion being undertaken at the plant.

The end result was very impressive. The shed ended up being 142.5m x 35m x 6m high with two bays being 12m high. This shed stood out because of its sheer size and the extra features it included such as varying heights, a concrete tilt panel, sliding and roller doors as well as large 15m openings.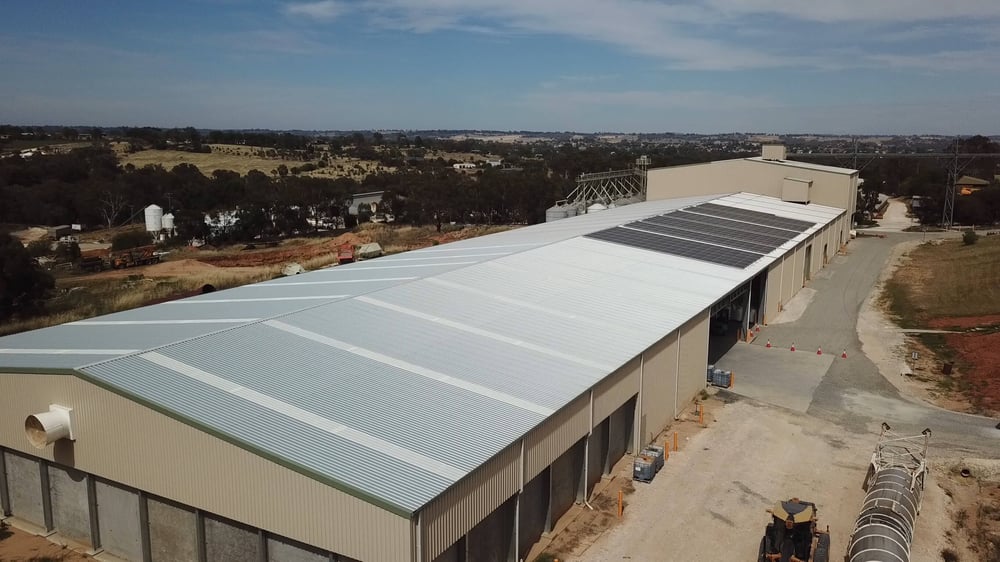 Seeing examples of other shed projects can make all the difference in deciding on extra features to add to your current shed, or the type of shed you choose for future builds.

For more ideas and to see other projects we've worked on, you can take a look at the ABC Sheds brochure here. Free to download, it's full of great shed examples to give you more inspiration.