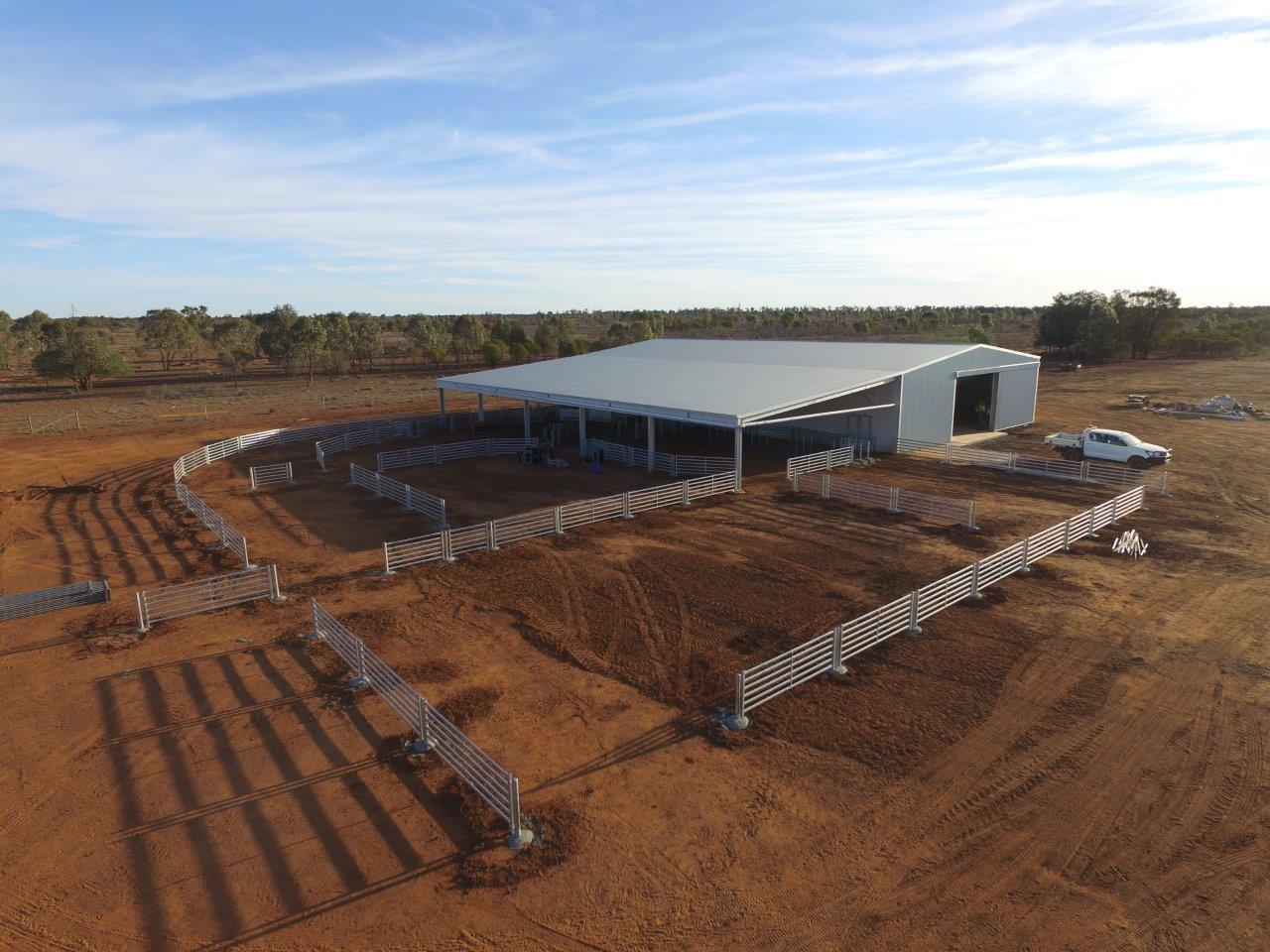 Just like any new shed or piece of infrastructure, the cost to build a farm shed can be a big investment. There's a lot to consider when building a new farm shed such as what you will be using the shed for specifically, and if you need to factor in things like extra storage space for machinery. The cost of a quality farm shed can quickly add up so it's important to know what you're paying for, and what you could potentially look to spend when planning the build of a farm shed.

We've outlined the average cost of a farm shed as well as some essential considerations to give you an idea of what you will end up spending.
Shearing shed, machinery storage or hay storage?
No two farmers are the same and the same goes for the roles they need their shed to play. If it's for shearing that you require a shed, you will need to have a shed that's appropriate for shearing season as well as drenching so you will likely need additional yards alongside your shed.
If you get in large amounts of hay to feed your livestock then you will need to have a shed that will keep any hay safe, and protected from the elements. Or perhaps you only need a shed to store your farm machinery and attachments? Making sure you have a shed big enough to store these large pieces of machinery will be an important factor to consider as well as making sure that any machinery stored is safe, and secure. Different uses require different spans, access, lighting and space. Clearly defining the primary uses for your shed will help you save time and money by building the right shed the first time.

There are many things to factor in when deciding what you need in a shed so if you can first outline what you will be using the shed for, then you will be able to work out more easily, how much you will need to spend.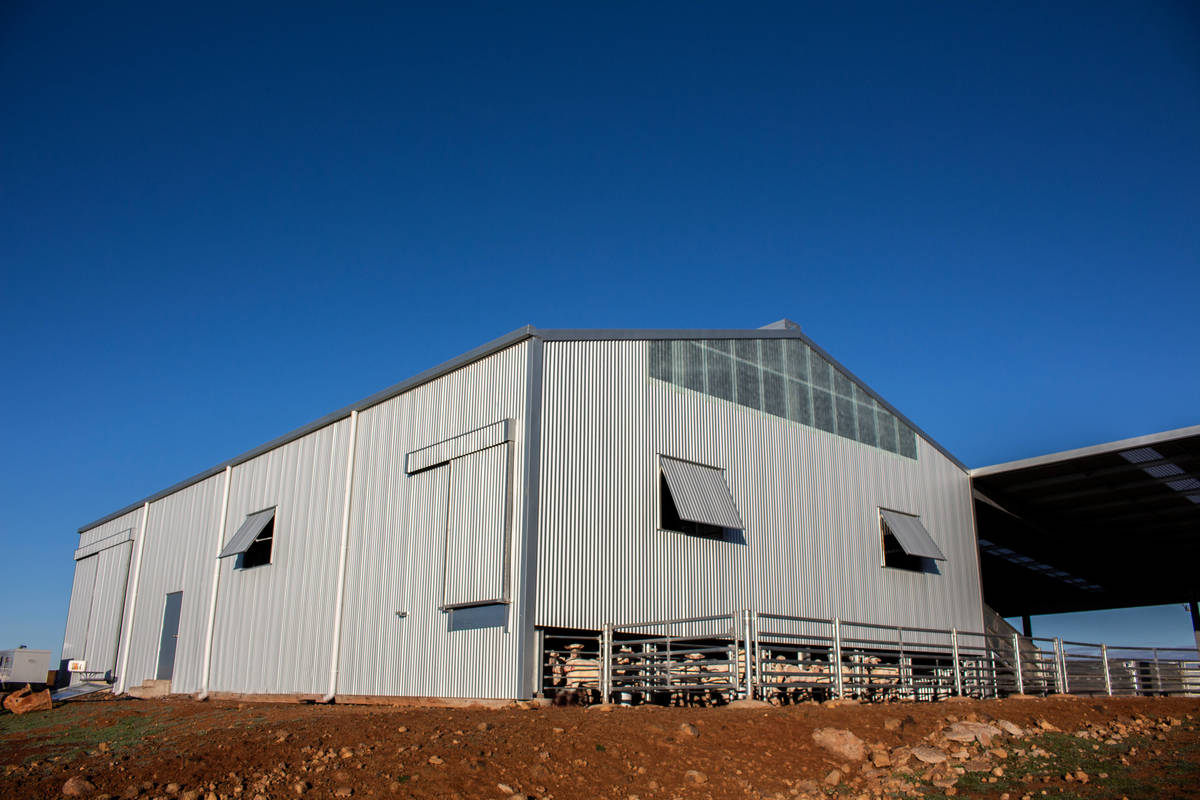 This shearing shed features yards out to the side, as well as windows for adequate ventilation.
Other factors that may affect the cost of a shed
It's not just what you will be using the shed for, but external factors as well that can influence how much you might end up spending on a farm shed for your property.
Location
The location of your farm could mean you end up spending more, or less, on a new farm shed. If you live in an area that is prone to extremely high temperatures during summer then you may want to consider whether you need to add a ventilation system, like air conditioning to keep workers cool during times like the shearing season, or you may just need to keep the air flowing through a feed pad or animal shelter. Alternatively, if you're prone to quite a bit of wet weather then you will need to make sure you have adequate shelter if you will be storing hay or feed in your farm shed, so that this doesn't get wet.
Also if you are in a snow prone area, make sure you factor snow loading into your costs.
The surface you will be building on
If you're building a shed for the first time on your property then you may need to factor in extra costs for things like earthworks to be carried out. Just like any other piece of large infrastructure, a farm shed also needs to be built on a flat and even surface. It's always worth having the area surveyed as sub-soil conditions are hard to spot without specialist equipment. Subsidence, soft soil and erosion could all cost you a small fortune in damage and could be avoided with specialist help.
Security
If your new shed is going to be used to store expensive machinery then you may need to consider factoring in extra security measures to keep machinery, feed and livestock safe from theft. Adding doors or cameras to your shed is a good way to keep machinery safe, however, they can come at a rather expensive cost. This is something important to think about right at the start so that you're not caught off-guard by the potential cost of this.

You may be able to see a reduction in your insurance premiums if you go the extra mile in reducing the risk profile of your farm. It's always worth seeking specialist advice from an insurance broker to assess your options.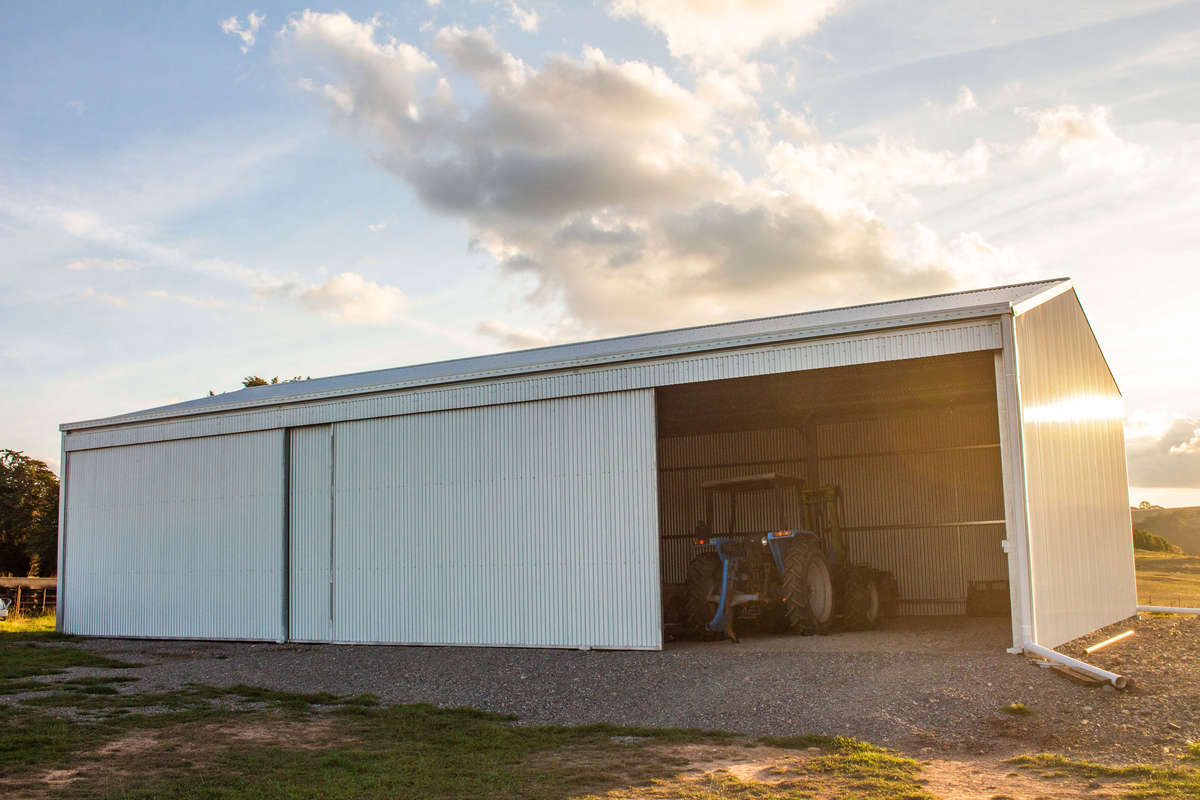 This machinery shed features sliding doors for extra security.
The average price of a farm shed
The amount you will end up spending on your farm shed will vary depending on the features you specifically require, as well as how big you will need the shed to be. In saying this the average cost of a farm shed in Australia can range from $30,000 for something small, to $200,000 for something larger with additional features. The more bays you have increases the cost and as soon as you need something non-standard then the price can creep up. If you're looking to reduce the cost of your shed then speak to an experienced specialist, like the team at ABC Sheds, to receive advice on the areas where compromises can be made, without affecting the desired outcome.
Average prices for common farm sheds
Hay sheds: The cost of a hay shed can start at $30,000 for a small roof-only shed. If you increase the amount of bays in your shed, or the span of your shed, the cost could amount to over $140,000.*

Shearing sheds: A simple shearing shed frame (excluding the fit-out), will generally start at a cost of $60,000 and can then increase to over $150,000 if you're needing a larger shed, or a shed with additional features such as an attached yard cover.*

Machinery storage sheds: For a machinery storage shed you're looking at a starting cost of approximately $60,000 which can then increase to over $180,000 depending on the size you need, how many walls you have sheeted, plus additional features such as sliding doors and lock up bays.*
If you're a farmer that's been affected by recent bushfires or drought and you're looking to rebuild a farm shed, then you may be available for financial assistance. Check out the different options available here like the Farm Innovation Fund.
*Approximate figures only, prices will vary depending on what you require. For an estimate you can request a quote here.
Choose a quality ABC farm shed
At ABC Sheds we're experts when it comes to building quality farm sheds for the harsh Australian climate. Our structural steel farm sheds are designed to be used for multiple applications like machinery storage, hay storage and shearing and with a custom-built shed, we can make sure you get the farm shed that suits all of your requirements. Our farm sheds can have bay openings of up to 16 metres in width so whether you need to fit headers or boom sprays, ABC Sheds have you covered.

Want to get your ABC farm shed underway? Get in touch now to request a free shed quote from one of our shed specialists.