Steel has many benefits and is known for its durability, weather resistance, and corrosion resistance. Steel is a quality material that makes it perfect for buildings like sheds that are exposed to the elements and Australia's harsh weather conditions.
Large manufacturers often rely on storage warehouses and industrial sheds for their operations so it's important that they have facilities that are built to last, and won't degrade over time. They also need scale and steel can span widths and lengths that other materials simply cannot. Steel is the perfect material for these commercial buildings.
From workshops to large-scale grain storage we've highlighted 6 different types of commercial buildings that benefit from using steel. Learn more below and see how you could utilise a commercial shed for your business.
1. Warehouses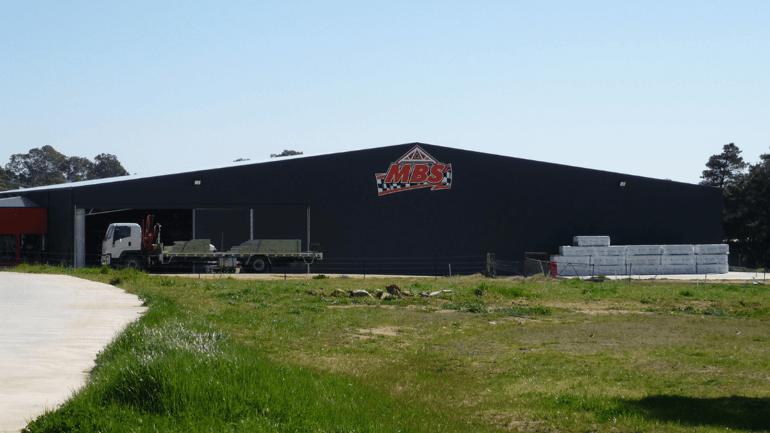 Warehouses are often used to store goods before they are shipped to, or picked up by customers. Whether you're a large importer or wholesaler, a well laid out warehouse will be pivotal to your operations.

A benefit of using steel for a warehouse is that steel is very versatile and tough which makes it perfect for large-scale open warehouses. Steel structures can be easily extended with the use of added large bays. And with the option to add roller doors, personal access doors and office space, steel commercial buildings are easily customisable and very secure.
Another benefit, particularly with our ABC Sheds warehouses, is that they don't require any centre supports. Often in a warehouse you will need to use forklifts to move pallets – with one of our sheds you can move around with ease without worrying about bumping into columns in the middle of your shed.
2. Manufacturing facilities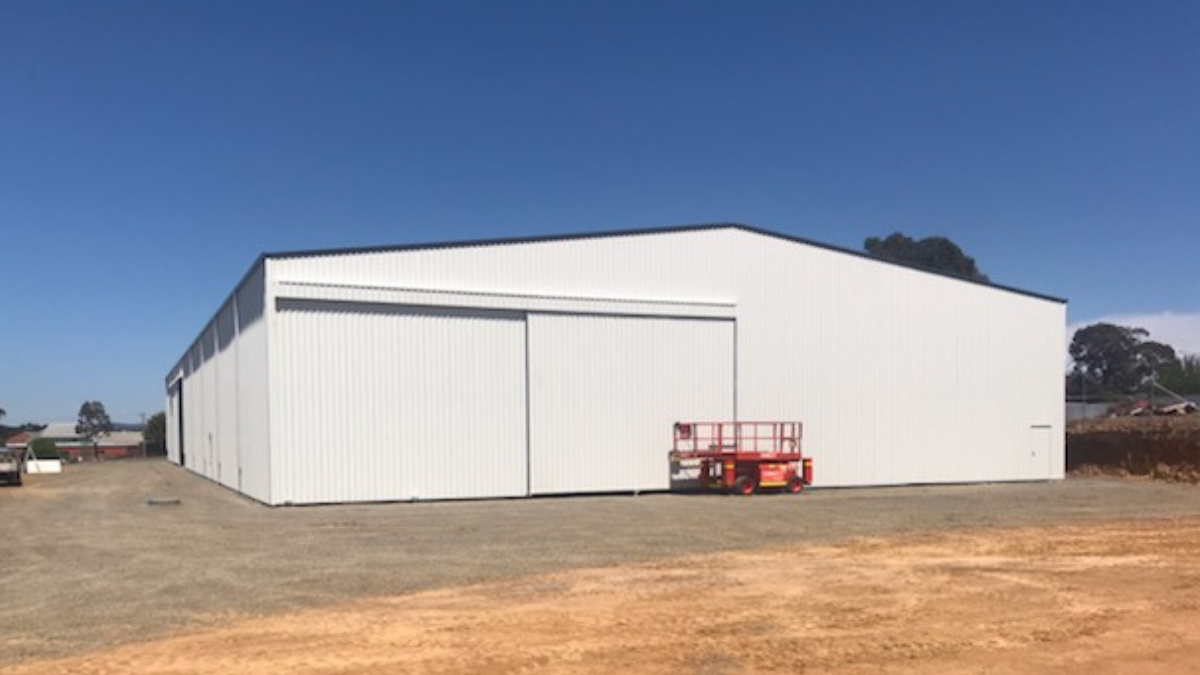 Large manufacturers need durable facilities that will allow them to keep up with operations. Structural steel commercial sheds are a fitting choice as steel is heat and corrosion-resistant which makes it perfect to house manufacturing equipment that could be a hazard when used inside a building that isn't heat resistant (like timber). Structural steel buildings are also very strong so can easily be fitted with an overhead gantry crane which for many manufacturing facilities, is an essential piece of equipment.

Factories and manufacturing plants could also require multiple buildings which is another reason why steel buildings are a great choice. Steel is a lot more cost-effective as it will save you money on potential repair and maintenance costs – structural steel is built to last. Steel frame sheds can also be provided as a kit-set and are relatively easy to put together, should you wish to use your own contractors to put these together yourself.
3. Freight and logistics warehouses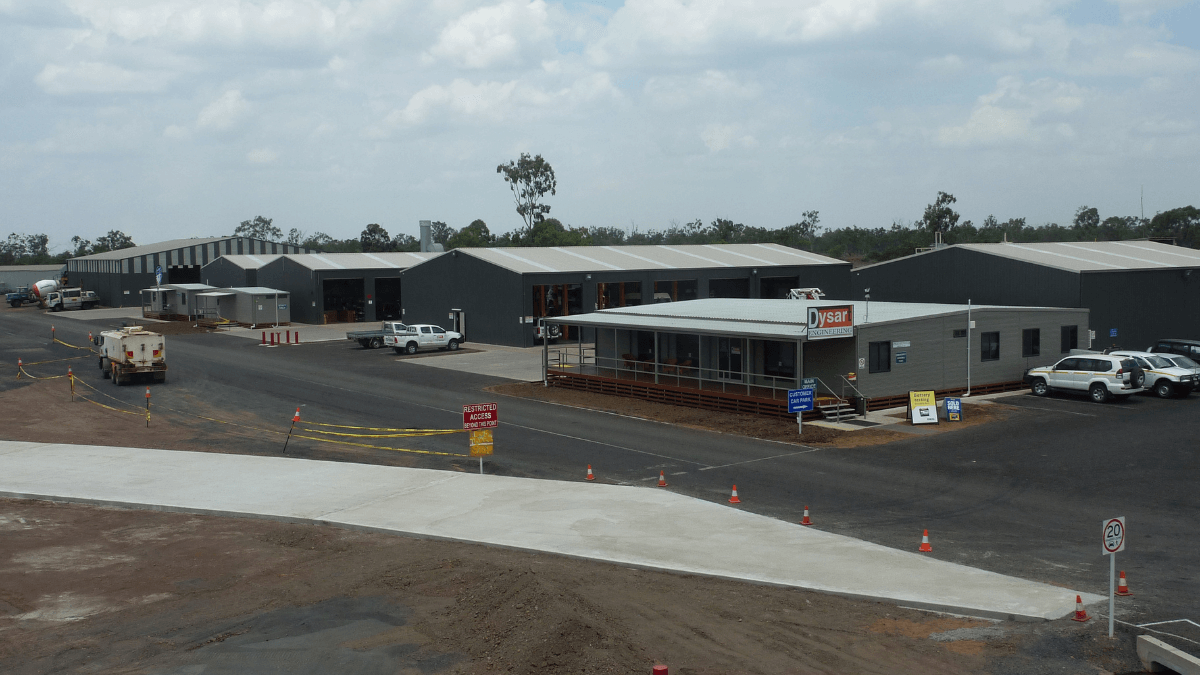 Anyone that works in freight or logistics will know how important it is to have the right storage systems in place. Having the right systems and processes in place will ensure that goods are kept track of, and won't get lost or misplaced, on their way to their final destination.

Freight and logistics hubs are often very large spaces that need to accommodate multiple delivery trucks and vans that may be coming and going at any time of day. Because of this, they need to be large open spaces. Steel frames have the ability to be built wide-span and with high ceilings which makes a steel shed the logical choice. The use of steel also ensures that the sheds are durable and can withstand potential knocks and damages from trucks and vans coming and going. A purlin shed for example would suffer significant damage if it got knocked by a truck, or a forklift.

With a steel shed, you also have the option to easily add something like an awning off to the side. These are often chosen for freight and logistics warehouses as they provide trucks and vans with extra protection from the elements when they're coming and going.
4. Workshops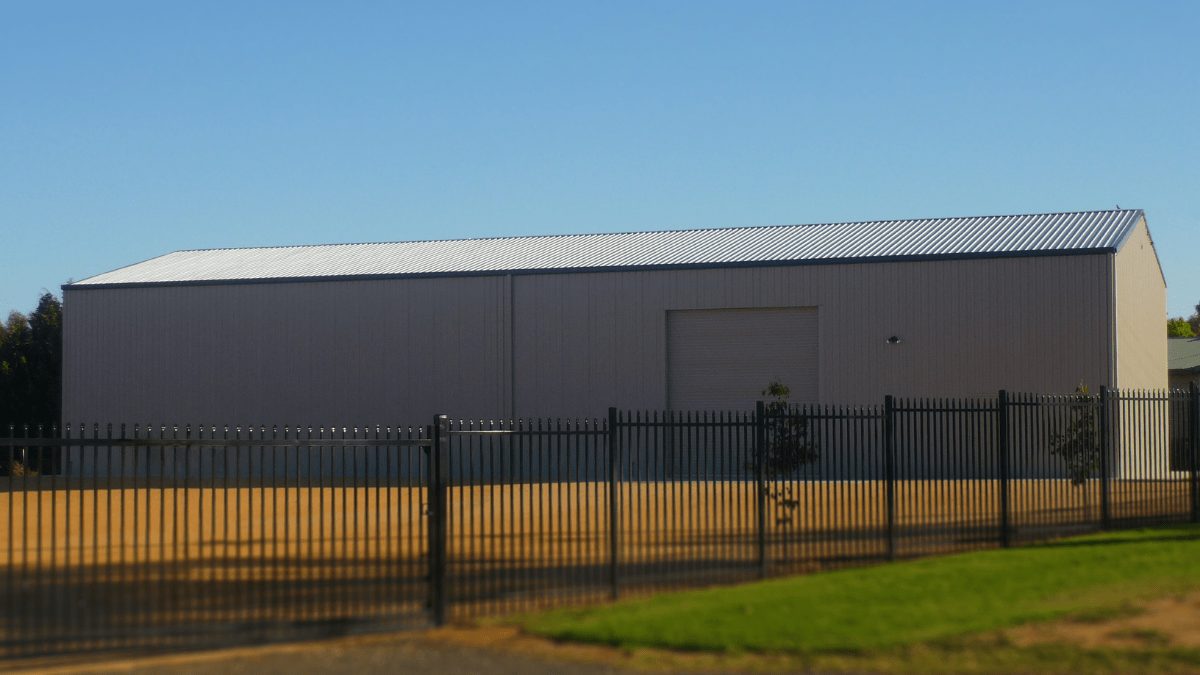 A workshop can be a valuable asset to a farm or business as it provides extra versatile space to work on those odd jobs or smaller projects. Why steel for a workshop? The reasons are endless!

Quality structural steel sheds are built strong which means that you can easily add something like a gantry crane to a workshop, to lift heavy machinery, equipment, or even a motor. Sectioning off your workshop to allow for an office space or separate hobby area can easily be achieved with the addition of an extra wall. Simply add multiple doors to access the different spaces when you please.
A workshop can be completely customisable to your needs so whether you need a space to run your business or you simply require more room to work on your hobbies, a workshop can be manufactured for your specific needs.
5. Fodder storage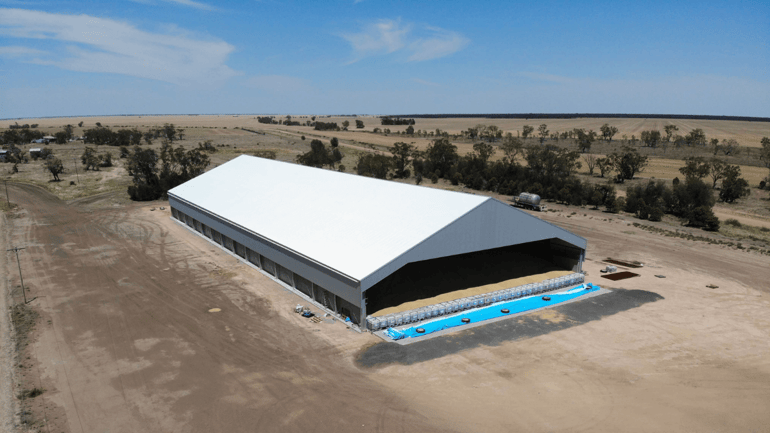 If you run large-scale grain and hay harvesting operations then you'll know how important it is to have appropriate space to store your fodder. Good fodder storage will keep feed protected from the elements so that you don't lose out on your investment.

Galvanised steel frames will ensure that grain is protected all year round and will remain nice and dry. Adding something like sliding steel doors will add extra protection from harsh weather conditions like wind and rain.

For hay sheds in particular, it's important to get the right storage so that your hay bales are kept secure and avoid spontaneous combustion. A steel shed can be completely customisable to your requirements and location so whether you require a roof-only shed or something with two enclosed walls, a steel shed will ensure that your hay is kept protected while lessening the risk of a moisture trap. Steel sheds also offer flexible bay sizes, perfect for accommodating hay bales you will need to store.
6. Food and beverage processing plants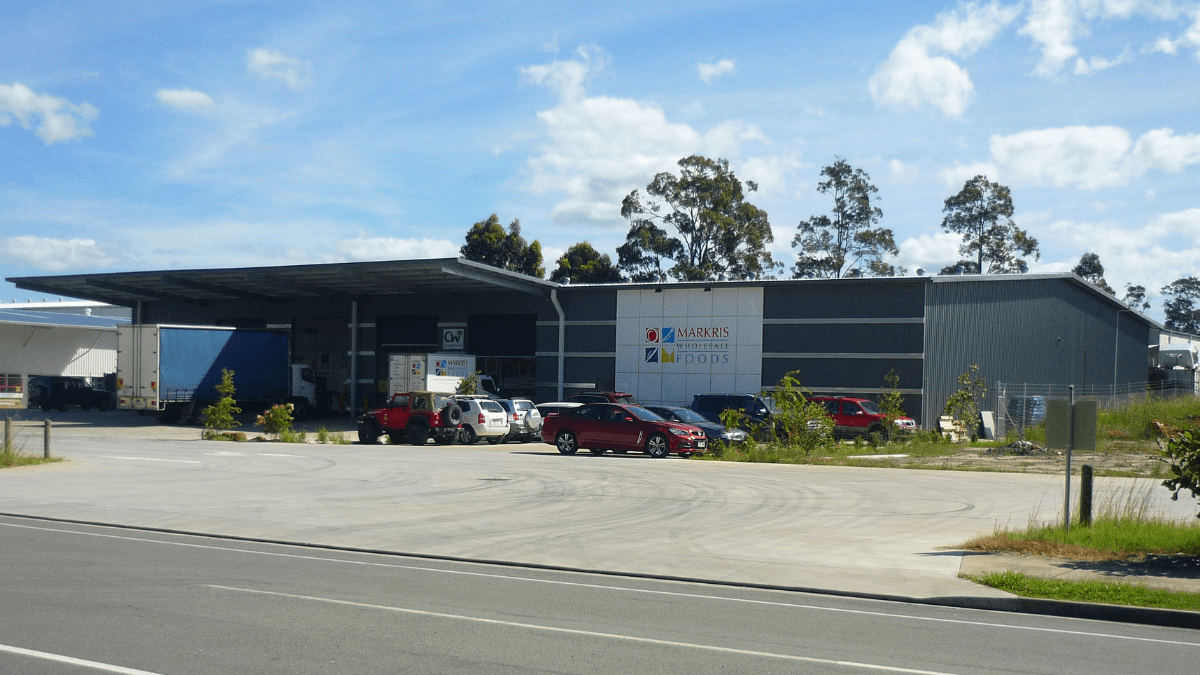 Like other processing and manufacturing plants, food and beverage plants are often very busy places that could have many different activities underway at one time. Therefore it's crucial that a food and beverage processing plant has the right commercial building, built to keep up with operations.

A steel commercial building is perfect for these types of manufacturing environments as it can be made for your requirements. So whether you need a very large building or something smaller, structural steel can be adapted for your business needs. Steel can also be easily washed down and won't rust which is ideal for food and beverage facilities that need to meet strict hygiene requirements. You can easily get rid of dust and dirt whenever you please, to keep your facility clean.
Choose an ABC Sheds commercial building
When it comes to constructing a commercial building, ABC Sheds is the company to call. We construct high-quality structural steel commercial and industrial buildings, custom-made for your requirements. We stand by every shed we build and offer fully galvanised frames and high-quality materials so you end up with a durable structure.

We'll bring convenience and efficiency to your business with our high-quality industrial sheds. We'll handle the entire project from start to finish leaving you to get on with what's important – running your business!

So whether you need a new location for your operations or additional storage for your commercial equipment, we can design the right building for your needs. Talk to us today about your commercial building requirements by contacting our friendly team here.

Interested in seeing commercial and industrial buildings we've completed previously? Just download a free copy of our brochure by clicking below.