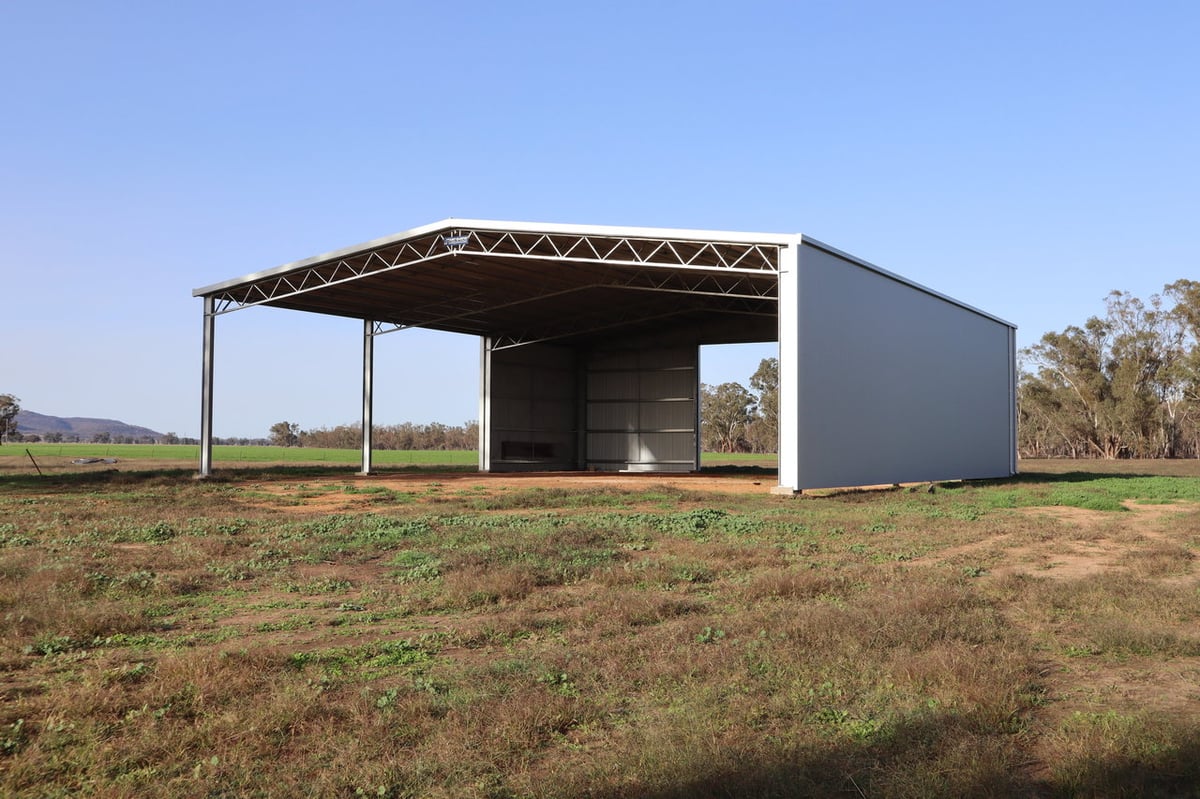 For any new building project, there can be a lot that needs to be considered before you get started. A new shed is no different! From what you will be using the shed for, to council approvals you may need to go through in order to construct a new shed on your property, there are certain steps that need to be taken.

We've outlined some basic considerations that should be given to building a steel farm or industrial shed, and some things that you can do before you get under way, to make the process easier.
First things first, what will you use the shed for?
The first consideration for anyone looking to invest in a new steel shed is to think about what you will be using the shed for. This is a very important consideration as it will frame the type of shed you choose, that's most suitable for your requirements.

Different types of farming will require different types of sheds and these sheds come in various shapes and sizes! If you will be storing valuables inside the shed such as machinery or equipment, how will you keep these assets secure? Do you need to add a sliding door that can be locked? Alternatively, if the shed will be used for industrial purposes do you need to allow extra room for additional spaces inside your shed like an office or a stockroom?

It's important to consider exactly what you will be using a shed for so that you can decide on the right type of shed that will work for your needs. If the shed will have multiple purposes, what will these be?
Does a farm shed need a council permit?
No matter where you reside in Australia, there generally needs to be some form of approval process for a new building project. Processes can differ across states and territories so it's best to talk to your local planning authority to confirm what these are, and to make sure that you're 'dotting all of your i's and crossing all of t's' before you start constructing a shed on your property. No one wants to be left with a shed that they're going to have to take down because proper planning processes were not followed!

In some instances, you may not require a permit to build a shed on your property, especially if you're in a rural area however it's always best to confirm this before you get started. If the shed will be built in New South Wales you can take a look at the NSW government's State Environmental Planning Policy for specific guidelines around permits.
The shed manufacturing process
Once you've received any required approvals from the local council, you can then start the process of getting your farm shed manufactured! In Australia you will be hard-pressed to find a shed that's not constructed from steel – steel is known for its versatility and durability so it's a great option for rural environments that may be prone to harsh weather conditions.

Most steel shed manufacturing companies will be able to provide you with an initial quote based on the type and size of shed you require. This cost may fluctuate depending on whether you will construct the shed yourself, or if contractors will need to be brought in.

Once the steel frame is complete and on-site ready for construction, a shed can be erected in as little as a day!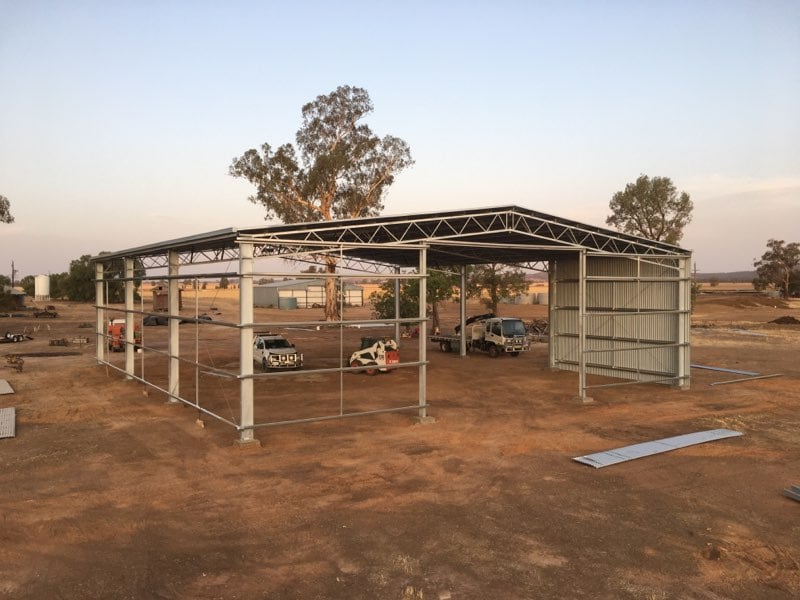 A structural steel farm shed being built - ABC Sheds
How ABC Sheds makes it easy
We know that building a new shed can be a big task, between sourcing materials, construction and trying to tick all the right boxes, there's not enough hours in the day! With our help, it can be business as usual with no stress, giving you back your spare time.

Here at ABC Sheds we have dedicated project coordinators that will be with you every step of the way! Once your project is confirmed, our team can organise contractors and materials, ensuring that the project goes according to schedule, and meets all of your needs.

We take pride in making sure that every shed project runs smoothly and to schedule. In order to make this possible, our project coordinators are in constant communication with tradesmen and contractors, to not only check progress but to be available for technical questions and providing support, helping everyone achieve the same goal.

You can rest easy knowing that when you choose ABC Sheds you'll get quality products and quality service! Check out the video below for a behind the scenes look of how we manufacture our sheds!
Want to learn more about our range of structural steel sheds? Take a look at our full range of sheds in this free brochure.