The ABC team has been designing and building Australian sheds for four decades but there's more to our history than you may realise!

To help you get to know ABC Sheds and our story, this blog will take you through each step in our journey, starting from a small Australian shed supplier to becoming the leading manufacturer of structural steel sheds you know today.
Small beginnings
Back in the 1980s, the company you now know for its large-scale sheds began as a backyard shed supplier based in Adelaide. These steel sheds, still sold by Garden Master, were much smaller and primarily used as garden sheds and aviaries.

In 2003, our team saw an opportunity for a bigger operation and decided to start up a business in Canowindra, New South Wales. This was the end of the road for the smaller sheds as large-scale steel sheds became the new focus. Farm machinery was getting bigger and bigger, leading many farmers and businesses to seek sheds with room to grow.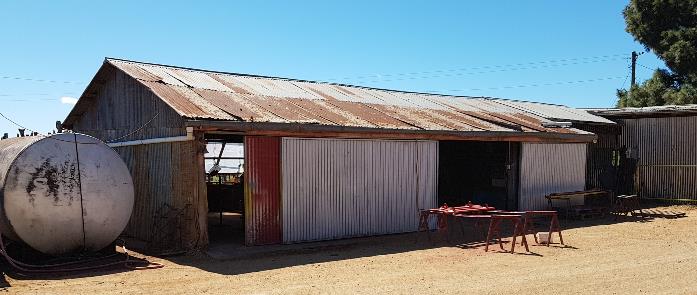 Where it all began! The first ABC Sheds factory located in Canowindra, New South Wales.
ABC Sheds is born
To meet the demand for larger sheds, our team began with clear-span sheds up to 60 metres, manufactured with hot-dipped galvanised steel and Rectangular Hollow Section (RHS) trusses. At the time, not many New South Wales shed manufacturers offered this product, meaning our brand experienced rapid growth.

To keep up with expansion, the team moved south to Young in 2005 and established a new head office. This was also the beginning of ABC Sheds, with a fresh brand, name, and location. Following this was another exciting milestone, with the team celebrating the sale of our 100th shed in 2009.

Since then, our drive to be a leading provider of custom steel building solutions in Eastern Australia has only become stronger. Our values of exceptional communication, stringent quality control, resourceful service, and cutting-edge innovation, have enabled us to achieve exactly that.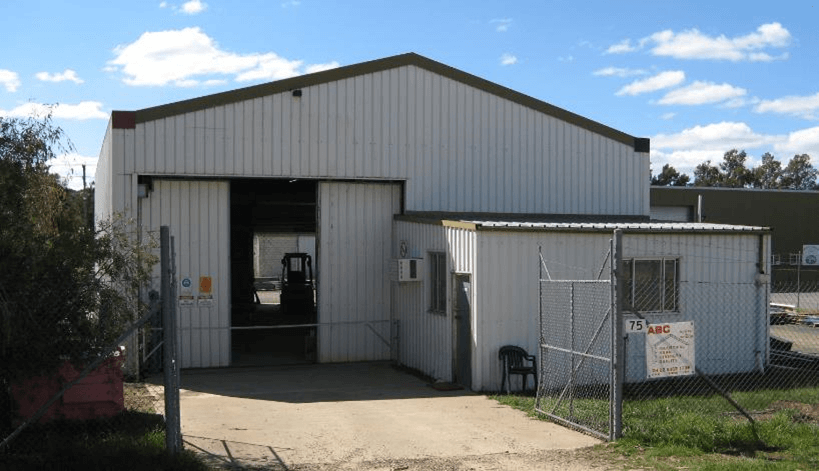 The first ABC Sheds office established in 2005, in Young New South Wales.
Brand new headquarters
In 2010, the ever-growing ABC Sheds team moved into a much bigger 1320m² factory where we still operate today. With a new office fit-out and a spacious workshop, this central location allows us to deliver the consistently high quality our customers deserve. Only a year after moving into the new space, we sold our 200th shed.

For customers all over Eastern Australia, our team can deliver quality solutions for a wide range of shed needs. From hay sheds to horse arenas, and commercial buildings to aircraft hangars, our team has expertise and experience across the board.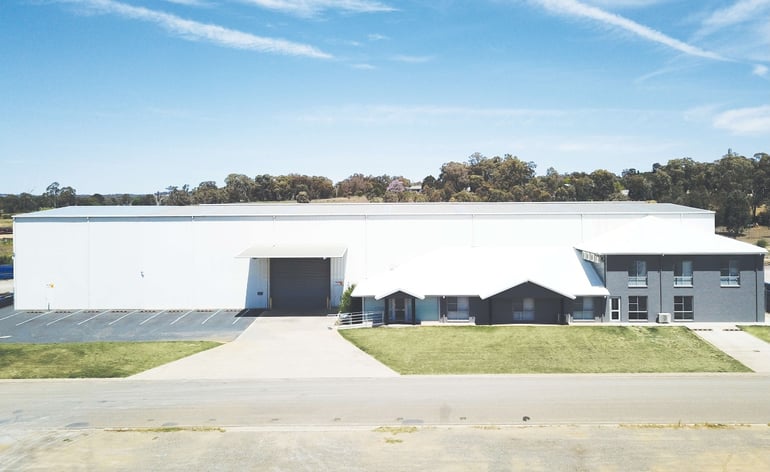 The 1320m² factory in Young, where we are still based today.
Innovative design
To ensure the sheds we manufacture are durable and reliable, our team is always looking to optimise the shed manufacturing process.

One example of this is when, in 2019, we implemented a design alteration to our sheds that allows us to apply the hot-dipped galvanising process to our trusses as well as our columns. This strengthens the sheds and increases the sizes that we can build to, with custom designs as big as 12,000 square metres.
In-house production
In 2020, the ABC Sheds team invested in a CNC plasma machine, allowing us to complete the entire shed building process in our Young factory. CNC plasma machines are used to cut metal along a multi-axis grid and offer advantages over handheld cutting tools.

Our CNC plasma machine is controlled by a computer, which results in a much more precise, efficient, and low-cost cut. By increasing the productivity of our workshop and taking control of the entire process, we can deliver our sheds faster and with even better quality. Check out the video below for a behind-the-scenes look at our workshop!
ABC Sheds today
From our humble beginnings in Adelaide, the ABC Sheds team is now a leading shed manufacturer across New South Wales and the wider East Australian region. With over 40 team members and 1,700+ sheds sold, we are proud to deliver outstanding sheds for all purposes with exceptional customer support.

Our sheds, constructed with hot-dipped galvanised steel, are designed and built to withstand the harsh Australian climate. With a wide variety of shed requirements from our customers, it's important for us to deliver the best possible results.
To achieve this, we provide you with:
Site evaluation and delivery

High-quality Australian materials

A long-lasting galvanised steel frame

A 25-year quality guarantee

Financing options available

Compliance with Australian building standards

An expert team with 25 years of experience

Hassle-free construction

Custom designs to meet your requirements

100% customer satisfaction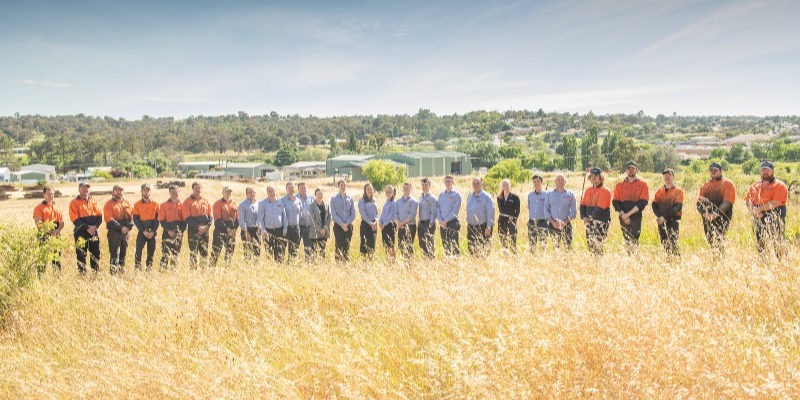 Our expert team are with you at every step of the shed building process to ensure hassle-free construction, of your next shed!

From the initial enquiry through to the completion of your shed, the complete experience is focused on quality. We're with you at every step of the way to guarantee you get the perfect shed for your needs. In fact, with our virtual shed builder, you can get started by creating a shed design tailored to your needs, with modifications such as awnings, bay sizes, and even colours.

To see how the team at ABC Sheds can improve your shed design experience and apply their decades of experience to your project, request a free no-obligation quote or speak with us today. Or, check out our full range of options in our shed brochure, complete with details on each type of shed and everything you need to know about the shed building experience.