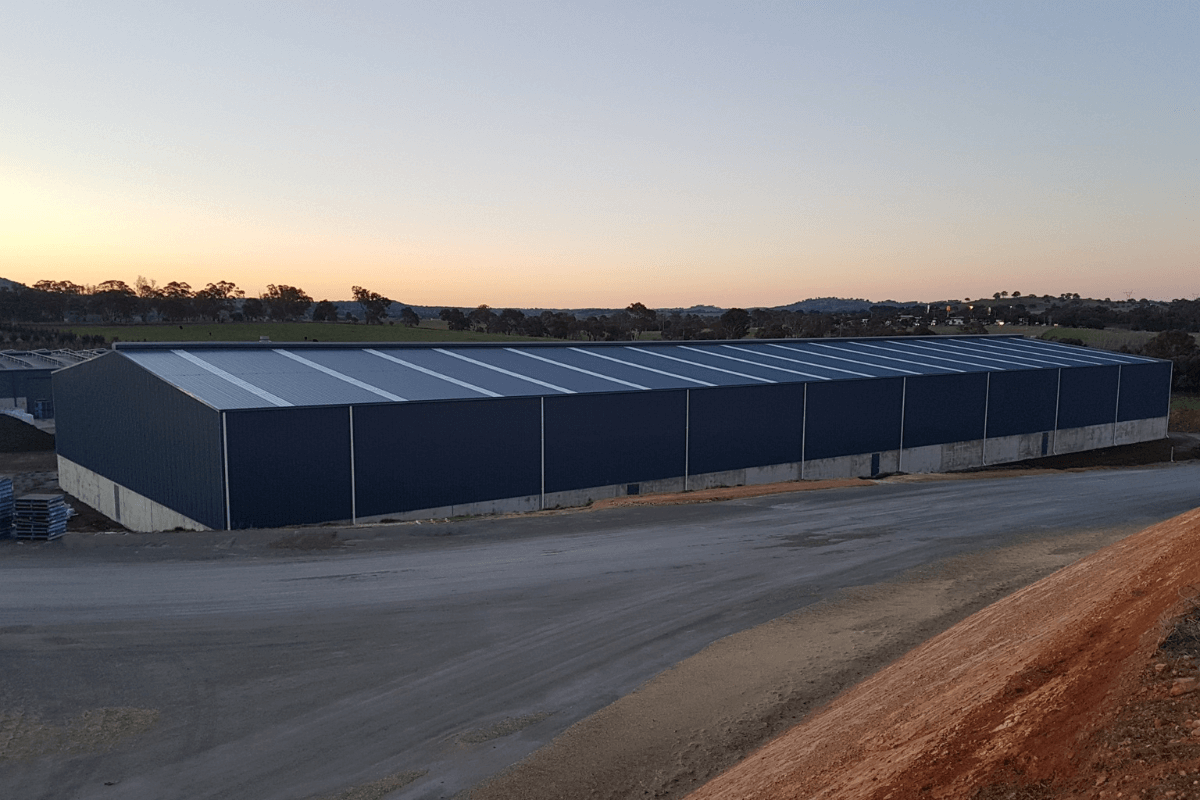 If you're a farmer, you'll know the importance of having a reliable place to store your fertilisers. But before you start planning your new fertiliser shed, you may wonder how much it will cost to build.

In this article, we provide a full breakdown of the costs to build a fertiliser shed. We also discuss the most suitable storage conditions, and we will provide some helpful tips to keep costs down.
Fertiliser storage conditions
To retain the quality and efficacy of your fertiliser, you must store it correctly. Remember to use the oldest stock first and check the shelf life of your fertilisers. These can range anywhere from 6 months to 10 years.

The best conditions for fertiliser include:
No exposure to rain or sunlight.

Consistent temperatures between 5˚C and 30˚C.

No dirt or moisture.

Adequate ventilation.

No flammable materials or other chemicals.
Liquid fertilisers are best stored in shuttles in pallet racks, while granular fertilisers should be stored in a shed with concrete panel walls separating each compound. Either way, a fully enclosed shed with a concrete slab floor is crucial.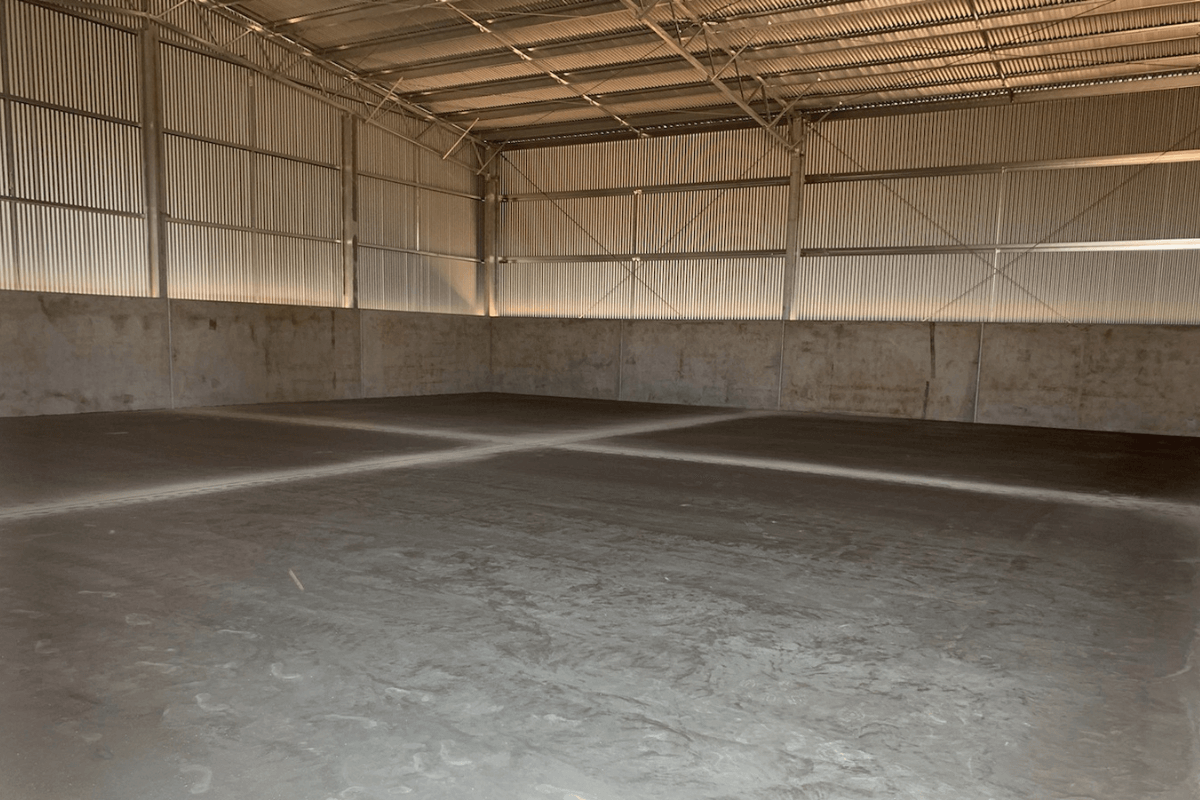 An enclosed shed with a concrete floor makes perfect storage conditions for fertiliser.
Fertiliser shed prices
In 2023, the cost of a fully enclosed fertiliser shed with concrete panels ranges from $150,000 – $270,000, including GST and construction. The following prices show how shed size influences the cost:
400-tonne capacity shed
18m x 12m x 6m
Approx. $150,000 – $170,000
600-tonne capacity shed
24m x 12m x 6m
Approx. $170,000 – $190,000
1,000-tonne capacity shed
19.5m x 18m x 6m
Approx. $180,000 – $210,000
1,200-tonne capacity shed
32m x 18m x 6m
Approx. $240,000 – $270,000

Please note that prices are indicative only and include GST and construction, but not the cost of a concrete floor slab. If you would like an accurate price for your shed, request a no-obligation quote from the ABC Sheds team.
How to save money on a fertiliser shed
To save money on a new fertiliser shed, there are several considerations to make, including:
1. Keep the design simple
The more complex the design, the more expensive it will be. Consider a basic design that meets your needs, rather than one with lots of bells and whistles. For this reason, we recommend choosing a shed from our range of tried and tested designs.
2. Choose standard sizing
Larger sheds will generally be more expensive to build and maintain than smaller sheds because they require more materials and labour. Custom designs are also more costly, as they require more materials, labour, and planning. Consider using standard sizes for your shed to save money.
3. Opt for cost-effective materials
The materials used to build the shed can also affect its cost. However, you should consider longevity as well. Galvanised steel may cost more than wood upfront but it results in lower maintenance costs down the track, saving you money in the long run.
4. Choose an accessible location
The cost of building a shed in a remote or rural area may be higher due to transportation and labour costs. If you have a site in mind, think about how accessible it is for contractors. What's more, this will also increase your efficiency when transporting fertiliser in and out.
5. Choose the right shed builders
Shop around and take the time to compare prices from different suppliers and contractors. At ABC Sheds, our range of fertiliser sheds utilise a careful combination of quality materials, effective design, and cost-effective construction.
Key features to include in a fertiliser shed
While it is wise to avoid unnecessary features, there are a few additions that every fertiliser shed should have. They may add to your initial construction cost, but overall, each of the below features will increase efficiency and maintain the quality of your stock.
Concrete floor
A concrete floor is a wise choice for a fertiliser shed because it is low maintenance, durable, long-lasting, fireproof, and easy to clean. Concrete is also resistant to pests and rot and can protect your fertiliser from accidental fires.
Vehicle access
Adequate vehicle access to your fertiliser shed allows you to easily transport fertiliser in and out. It also allows you to maintain your handling equipment, such as spreaders and trucks. When choosing shed doors, consider the size of each vehicle, as well as the frequency of use and the required clearance height.
Pallet racks
Pallet racking is a smart storage solution for liquid fertiliser. It consists of vertical frames with horizontal beams that support pallets, keeping stock off the ground and making it easier to move and access with a forklift. Pallet racking is strong, durable, and can be easily modified or expanded as your requirements change.
Concrete walls
For granular fertiliser, concrete panels are the most practical way to separate different types of fertiliser. This prevents corrosion and hot spots, reducing the risk of spontaneous combustion.
How much do fertiliser shed permits cost?
The cost of a permit for a fertiliser shed can vary depending on several factors, including the size of the shed, its intended use, the materials it will be constructed from, and the location of the property.

Generally, you can expect to pay several hundred dollars for a permit for a small to medium-sized fertiliser shed. It's best to check with your local building department to get an accurate estimate of the permit fees for your specific project.
Fertiliser sheds in Australia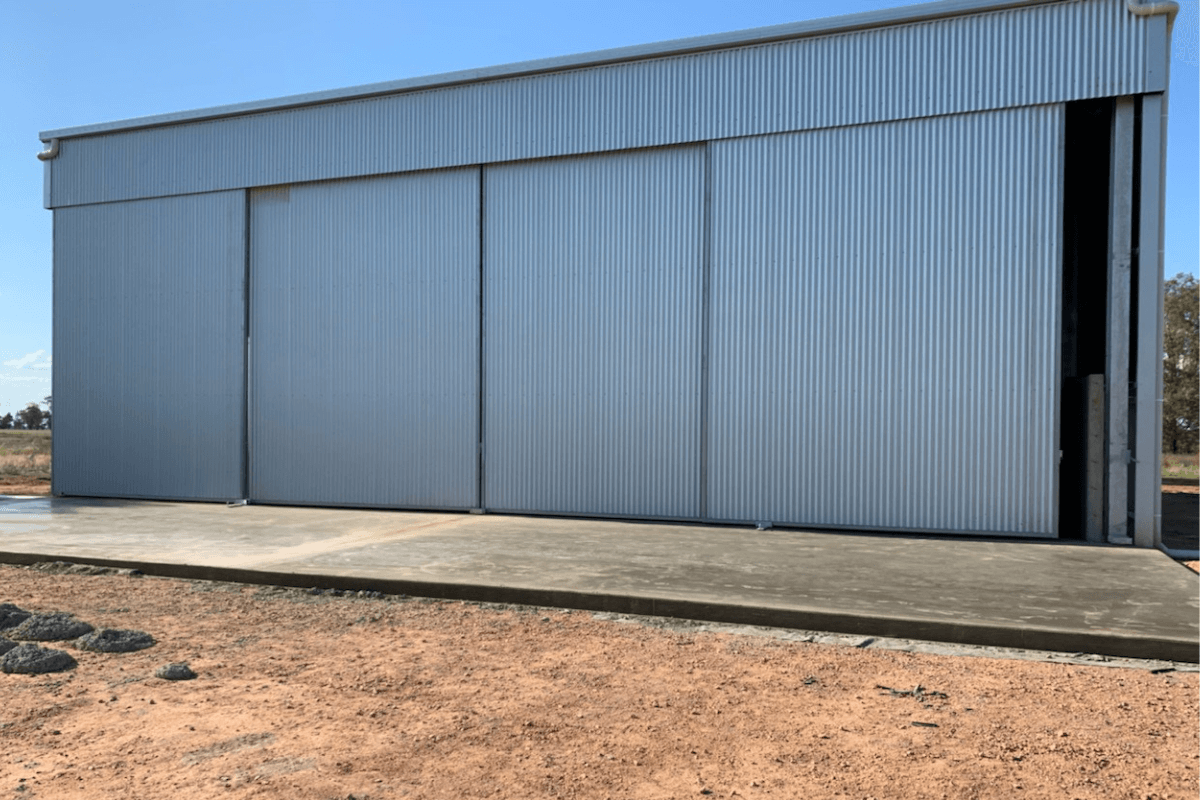 Are you looking for a reliable storage shed for your fertiliser? The team at ABC Sheds is here to help. You can contact us for more advice about the design of your new shed. Plus, you can check out our range of steel fertiliser sheds, or plan your perfect shed in our virtual shed builder.