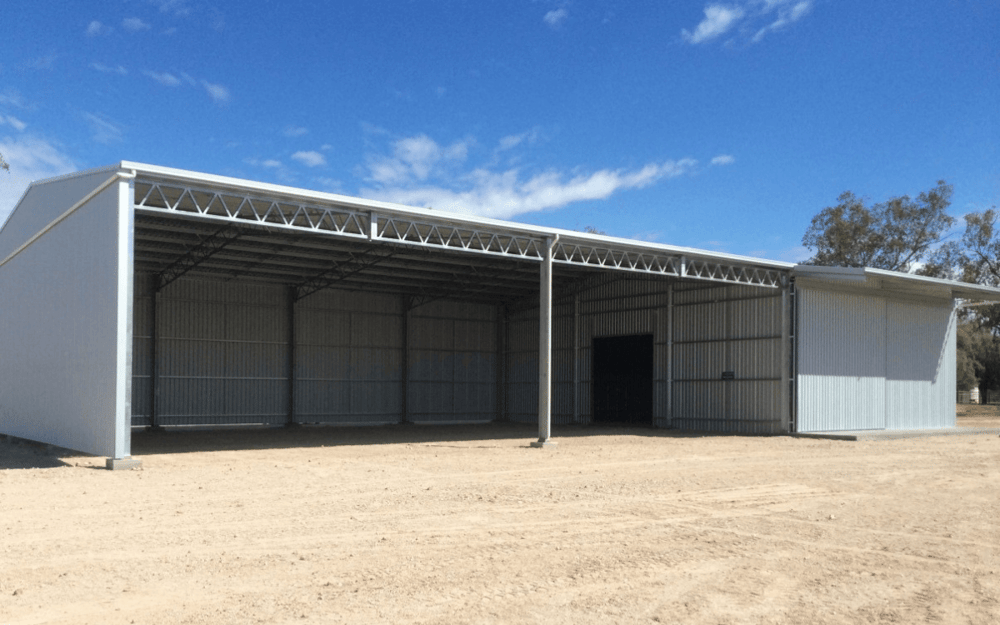 A quality farm shed is a valuable asset for any farmer or rural business owner. With the right design and build, as well as the highest quality materials, you'll have a farm shed that will last you for decades to come.

A brand new farm shed is a big investment so it's important to make sure that the shed can be properly utilised all-year-round, and that it doesn't go to waste outside of key farming activities. When it comes to ordering a new farm shed, many people don't think of the multiple purposes a shed could be used for and instead, focus on one function whether that be for the storage of hay during harvest time, or for farm machinery storage.
Some good planning from the outset can ensure that you have a farm shed that will not only serve just one set purpose but can be adapted now and in the future to meet your ever-changing needs. Putting the time into designing a shed that's multi-purpose will not only pay-off now, but in the future too. But exactly what are the different ways a farm shed can be used, and just how can you make a farm shed multi-purpose?

We've outlined some of the different ways that a farm shed can serve multiple purposes. From multi-purpose hay sheds to versatile workshops, see how you can make the most of your future farm shed below.
Multi-purpose hay shed
While a hay shed will most definitely need to be used during harvest season for hay bale storage, there's no reason that it can't also be used during other times of the year for something like farm machinery storage.

A hay shed will naturally have at least one open wall to increase airflow, prevent moisture build-up, and stop spontaneous combustion. Simply having one open wall and wide bays will make it easy to store your farm machinery, tractors and diggers when they're not being used (this is particularly helpful during winter months where it may rain). Utilise this space as a workshop area when maintenance is required. Simply drive your machinery in and park it up!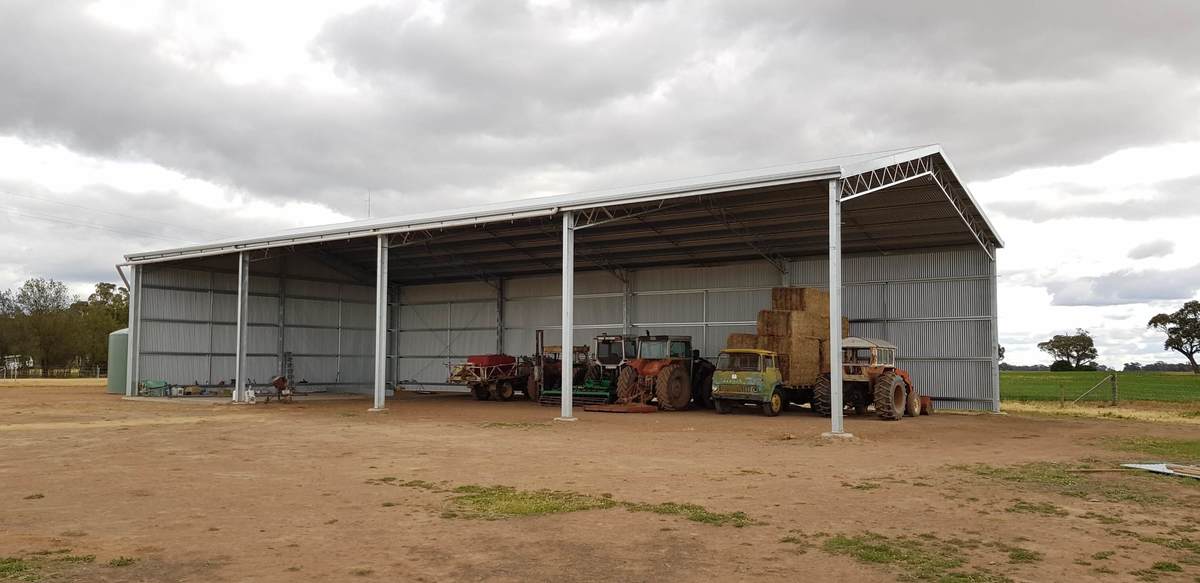 This hay shed features wide bays – perfect for storing hay and farm machinery!
Multi-purpose grain shed
Like hay sheds, grain sheds can also be utilised outside of harvest season to store farm machinery and equipment.

Many farmers will choose to add sliding doors to their grain sheds to help keep grain secure and dry all-year-round. Locks are a great addition to the doors on a grain shed, especially if you're going to use it for multiple purposes – being able to lock away expensive machinery is a great deterrent for trespassers and will help to prevent potential theft.

Careful planning goes into designing grain sheds to ensure that the concrete panels can withstand the pressure of the grain. If you envisage that you will use a grain shed for further storage of heavy farm machinery and equipment then this will need to be factored in at the planning stage.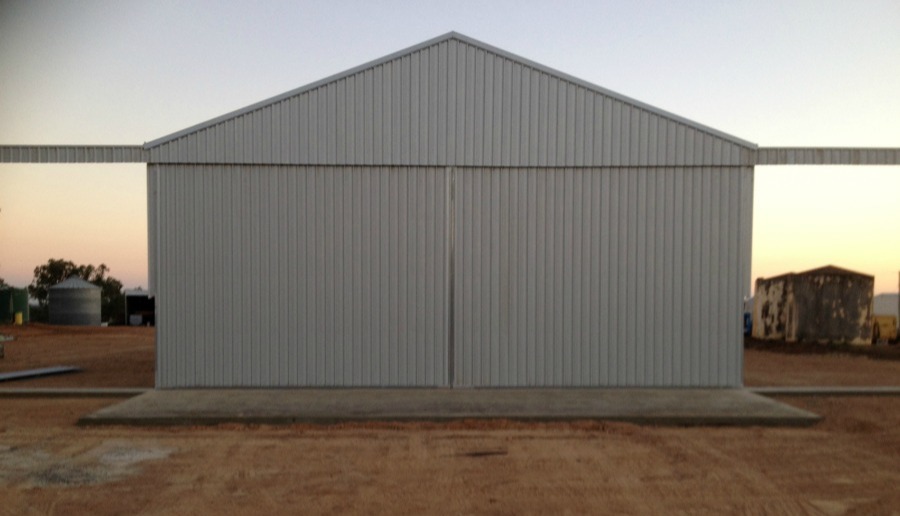 This grain shed features sliding doors to keep not only grain secure, but also expensive farm machinery.
Multi-purpose workshop
While the purpose of a workshop seems fairly straightforward, a workshop is actually one of the most versatile and multi-purpose sheds there is! Workshops are generally used for odd jobs and storing equipment however they can be adapted to provide many other helpful uses.
Maintenance and tool storage
These days most workshops are built with lockable sliding doors which allows for the secure storage of tools and equipment. This is an asset for many farmers as they no longer have to worry about expensive equipment going missing. Workshops also provide the perfect space to maintain all of your farm machinery – if your workshop is big enough simply park everything inside while you work on it! A mezzanine can also make a great addition to a workshop should you need extra space, and will utilise the height you already have. Simply add some stairs and you have an easy way to access your additional storage space.
We've also designed custom workshops that include multiple open storage bays off to the side. This can prove very useful for the storage of farm items that don't need to be locked away, but simply need a home. With open bays, you're also not limited with the size of items you can store (the same way that you would be with a lockable workshop).
Office space
If the spare room has turned into a makeshift office why not consider adding an office onto a workshop? Additional office space will make even better use of this already practical space and will ensure you're just minutes away from the farm should you need to dash out to shift some cattle! Just add an access door to the side of the workshop for no-hassle entry.
Hobbies and projects
If you're anything like us here at ABC Sheds, then you'll likely have multiple projects on the go, separate to your day-to-day activities whether that be on the farm, or at home. What better space to carry out those projects than in your very own workshop that's been custom-built for your needs?

Whether you're fixing up and selling second-hand lawnmowers, or perhaps you've got a couple of classic cars that you're working away on, a versatile workshop can be a great space for all of those hobbies and odd jobs!

If this is going to be the primary purpose of your workshop, ensure that you have plenty of space for not only the machinery you'll be working on, but the equipment and tools you'll need. If you're going to need to lift an engine or something else of substantial weight, then check to see how you can make your workshop suitable for a gantry crane.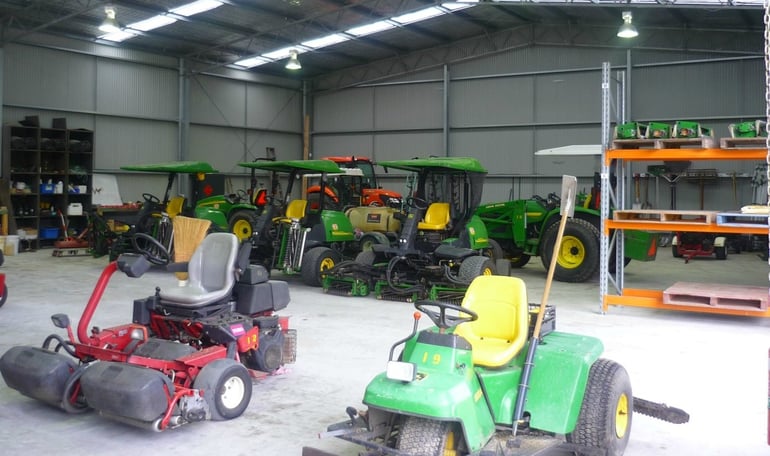 A multi-purpose workshop is a practical space for vehicle storage and your hobbies!
So whether you're looking to invest in a multi-purpose hay or grain shed or maybe you're interested in a workshop that doubles as an office, it's best to talk to shed design and manufacturing experts who can help you to bring your shed dreams to life.

Here at ABC Sheds, we know that a multi-purpose shed means multiple benefits and returns on your investment, so it's important to get it right from the outset! Our team will work with you to make sure your shed has all of the bells and whistles and will not only meet your current needs, but your future needs too.

For a complete guide to all of our rural sheds and industrial buildings and to view previous shed projects we've completed, you can take a look at our free brochure here.

If you're ready to get started with a new multi-purpose farm shed and would like to get underway, then we encourage you to contact us now to get the ball rolling.