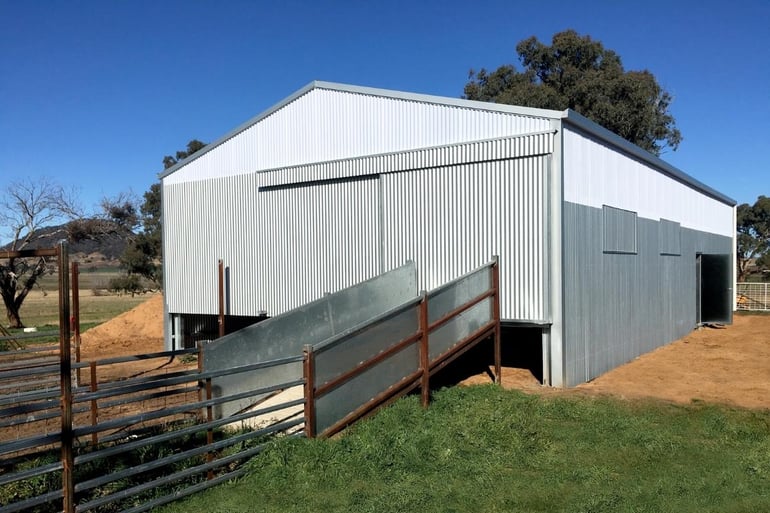 Polycarbonate or translucent sheets are a popular construction material due to their ability to let in natural light, but are they the right choice for something like a farm shed or industrial building? While there are numerous benefits to be had from using polycarbonate sheets for construction, there are some considerations to be made so that they're used appropriately.
If you're considering polycarbonate for your shed then you'll want to be sure that it's the right material for your needs. A construction material that's fit for purpose should hold up over time and ensure that you get years of use out of something like a new shed.

There are a range of different sheds that could benefit from the use of polycarbonate sheets, but before you commit to using it, there are a few key things to know about this popular material. Let's get stuck in.
Benefits of using polycarbonate in a shed
As you may already know, polycarbonate sheets are incredibly versatile and easy to install. If you're looking for a simple and convenient way to let light into your shed, this could be the perfect solution.
Polycarbonate sheet benefits include:
Lightweight and convenient to use.

Durable and able to withstand extreme force.

Suitable for extremely high and low temperatures.

Resistant to sunlight, snow, and rain.

Long-lasting.
In the right application, a high-quality polycarbonate sheet can remain damage-free for many years and show no signs of fading or discolouration; it's also known to be 250 times stronger than glass. This makes it a popular choice for many outdoor buildings and structures like pergolas, greenhouses, and sheds. In fact, some architects have opted for polycarbonate building facades on residential homes because it offers a desirable combination of durability and visual appeal.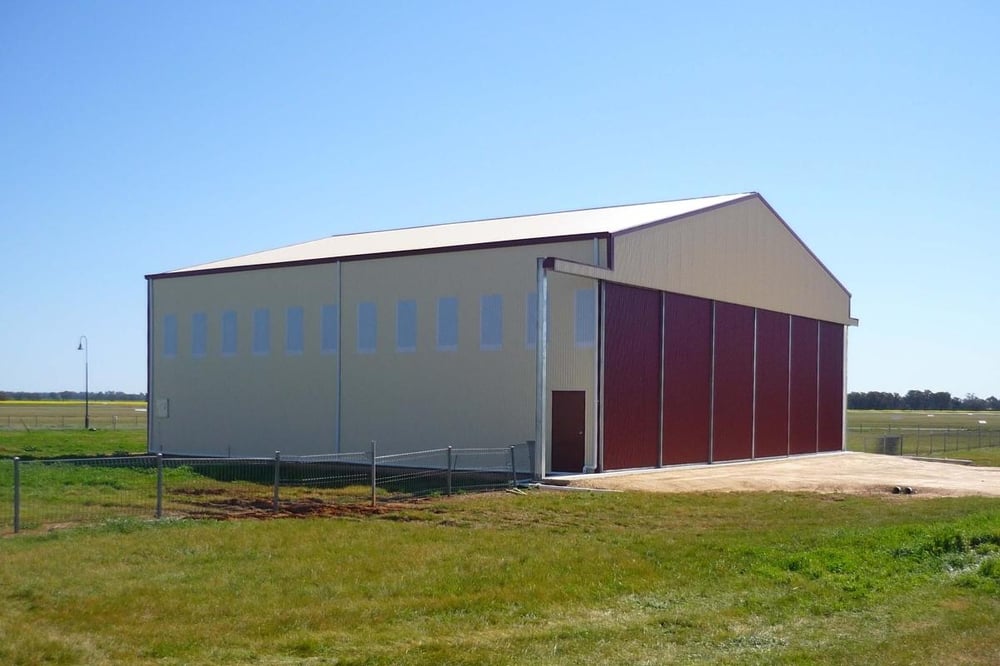 When used in appropriate shed applications, polycarbonate sheets will remain damage-free for years.
Interested a new shed for your farm or property? Start designing your very own using our free online shed builder! >>
Disadvantages of using polycarbonate in a shed
Polycarbonate is undeniably versatile but there are a few significant drawbacks you need to be aware of if you're considering using it for your shed.

Polycarbonate sheet disadvantages include:
It isn't scratch-proof.

If used on a roof, it is susceptible to hail damage.

If not UV resistant, it is prone to discolouration and corrosion.

It can cause condensation in the roof.

If used excessively it can reduce the structural integrity of the building.

More expensive than something like steel sheeting.
Polycarbonate is not scratch resistant which means its appearance and transparency could be spoiled. Should you require natural light in your shed, this could pose a problem. As well as that, scuffed polycarbonate panels are harder to keep clean and dirt can quickly build up. So if your shed is near tree branches or loose materials, scratching and debris may be a major concern.

Another thing to consider is that unfortunately, some polycarbonate sheets are not UV resistant which means they can be prone to yellowing and deterioration. If your shed needs to be hard-wearing and long-lasting, a polycarbonate without UV resistance is sure to disappoint. This is a particularly important consideration as most parts of Australia are prone to long hot summers which means lots of sun.

One last important factor to consider before you invest in polycarbonate sheets for your shed would be the weather in your local area. While polycarbonate is a durable material is can be damaged if it's exposed to extreme weather conditions like hail storms. Cold frosty mornings are also known to bring on condensation which won't mix well with polycarbonate sheets. Condensation has the tendency to drip through to your shed floor which would prove a hazard. For both of these reasons, polycarbonate would be an unwise choice, particularly for something like the roof of a shed.
How to use polycarbonate effectively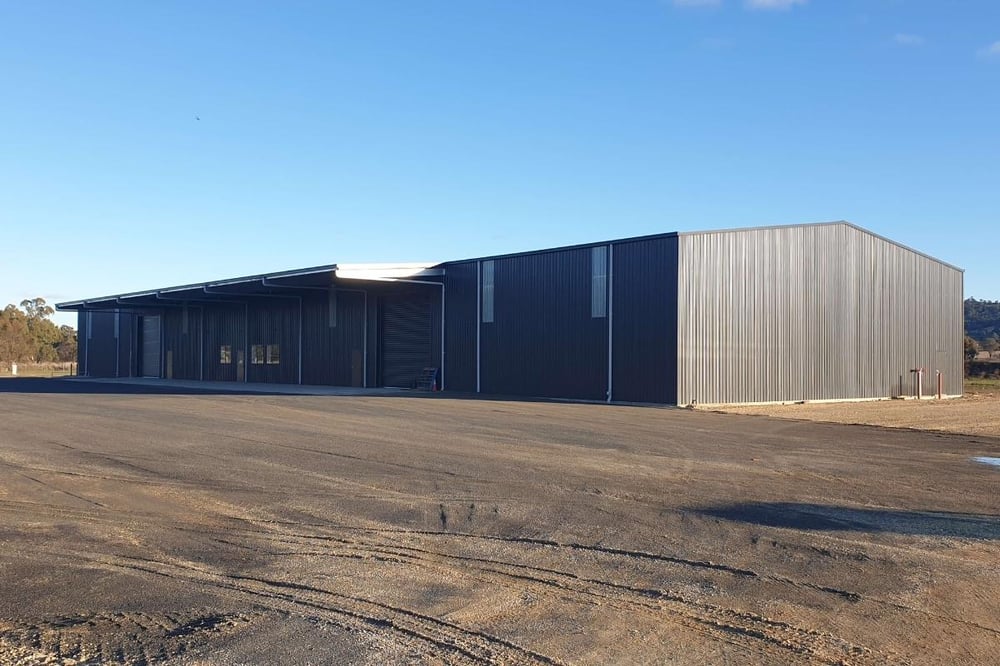 In our experience, the use of polycarbonate is most effective when used in small doses and where the need for natural light is paramount. We find that it can be an appropriate choice for working sheds (i.e. commercial sheds or shearing sheds) where people will come and go frequently and the benefit of adding some natural light is important.

If polycarbonate sounds like the best option for you, there is a way you can use it without sacrificing the structural integrity or functionality of your shed. For example, at ABC Sheds, we recommend restricting polycarbonate to a few periodic panels along the shed walls only, and never in the roof. This way you can still let in natural light however the main structure of the shed will consist of strong, durable, structural steel and the roof will remain hail-proof, and unaffected by other weather conditions like frosts.

Whatever your needs are, the team at ABC Sheds can help you to design the right shed for your requirements. We will carefully consider all of the available options so that you end up with a shed that will not only suit your specific needs but will last you for years to come. You can request a free no-obligation quote from us below.